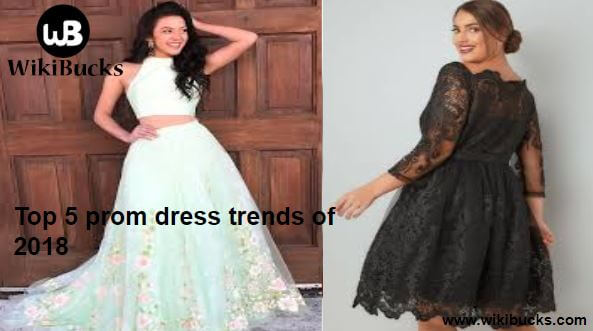 5 Best Prom Dress Trends & Choose Right (Trends of 2019)
Is your prom just around the corner?
Are you ready to experiment with your looks and wear the trendiest prom outfit?
Well, there is undoubtedly endless possibilities of the outfit when it comes to prom dress – from long silk gowns to little black dress. However, you won't want anyone to question your style sense by showing up at the prom night wearing an old-fashioned dress. Isn't it? Besides looking absolutely gorgeous, you want to look the trendiest among all too?
To assist you with your fashion needs, here I am providing a quick sneak-peek into the top prom dress trends of 2018. Have a look-
Top Trends Of Prom Dress
The Open Back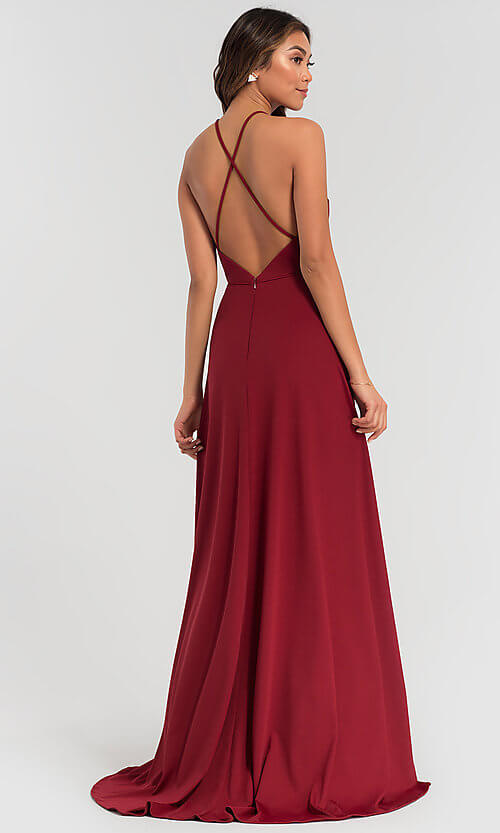 Bold is the new sexy! This time, go bold in a whole new way. Besides many other ways of showing off your skin, choose to go with an open back gown this time. This is the most trendy and sexy way to flaunt your body.
It is also a great option for those who do not want to show off too much skin and want to look hot at the same time. Either go for a gown that has an open back but closed at the top and front, or one that is both open back and strapless.
Go Soft with the Pastels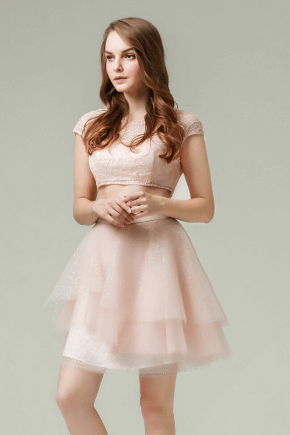 Soft hues are indeed timeless when it comes to events like prom night, homecoming, etc. Also, you would want to know that soft pastel colors are ruling the fashion market this year. Pastels nowhere seem to go out of fashion. Beside blush and pale pink evening gowns, you can go for an outfit of mint, mauve, pale blue, or lilac colors. Two-piece dress with layers of fabric can give a fashion-forward feel to your overall look.
Bold Cut-outs and Strappy Details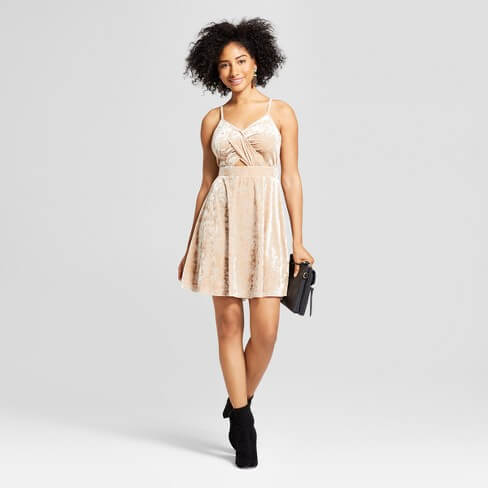 Gone are the days when deep necklines were the only option to flaunt your skin. This year, go a little unconventional and show off your body with spaghetti straps dress. The straps are not only used as a shoulder support, but they can also be used as a criss-cross for more stylish detail.
So, go dramatic with the strappy dress and watch people going gaga over your look.  
Velvets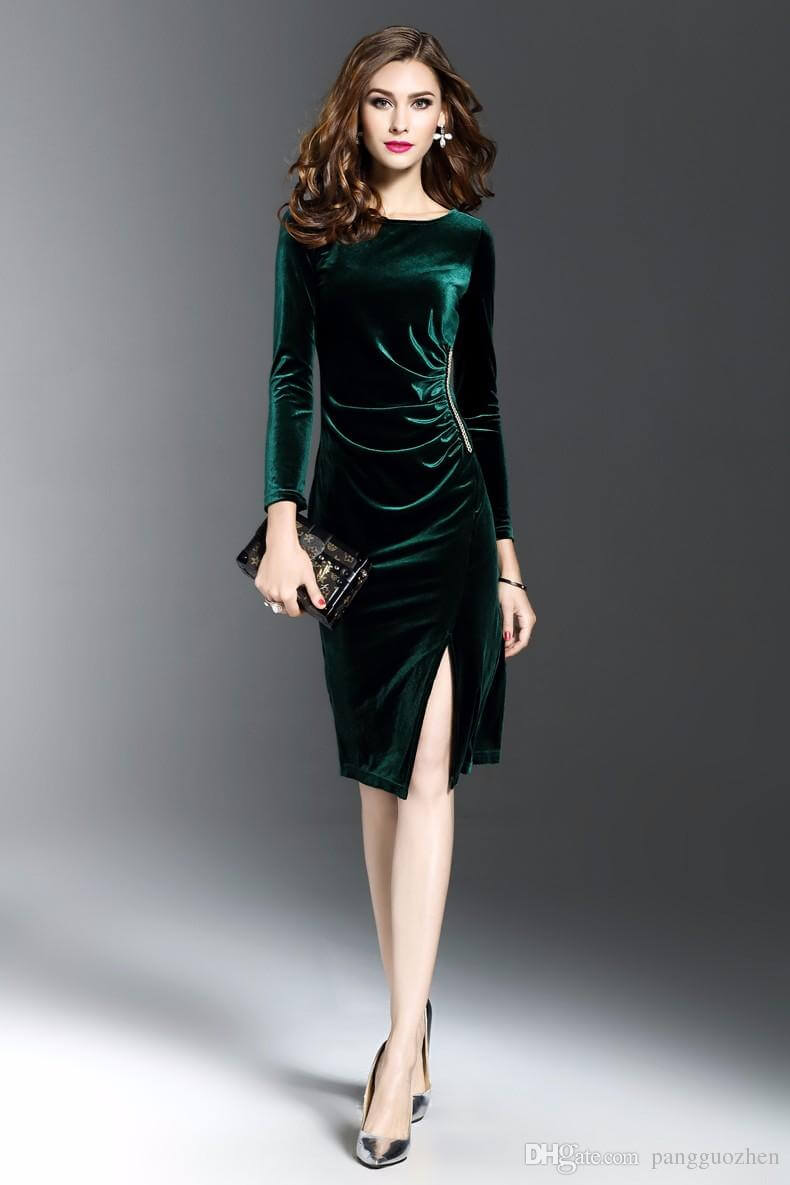 From making you shine at any event to adding an extra dash of class to your personality, is there anything velvet can't do?
All you need to rock a velvet dress is to find the right style and color. Look for the right colors to make the most out of your velvet outfit. Colors you should opt can range from emerald green, hot pink, and navy blue.
Ruffles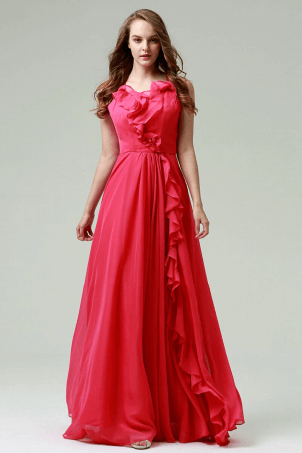 You can see ruffles ruling everywhere these days. But, pulling it off can be a little tricky sometimes. Too many frills can turn your look into a clownish one. Look for gowns or dresses that do not have too many layers. The right amount of ruffles can certainly make you look super chic at the prom night.
These were the top 5 hot trends you should consider when shopping for prom dresses. Let me know in the comments below which outfit you rocked in at your prom night.
Best Prom Dress Trends In 2019
Every girl wants to look amazing With prom dress.  Girls are waiting for the whole year for this special night in school party and special parties. There she can take prom dress.  So it is time to glam up & dance with your school friends. If you Want to find the perfect prom dress? Choosing the right prom dress is quite essential to beauty stunning.
1. Ball Gown
Have we left the Ball gown trend? If yes, this classic trend is back in fashion.  Ball gowns look classy with its fit and flare that flatters on anybody and body type. The Classy Prom Dresses are available in many types of print & color. While, glitter, floral and red gowns are trending and going this year.
2. Illusion Gowns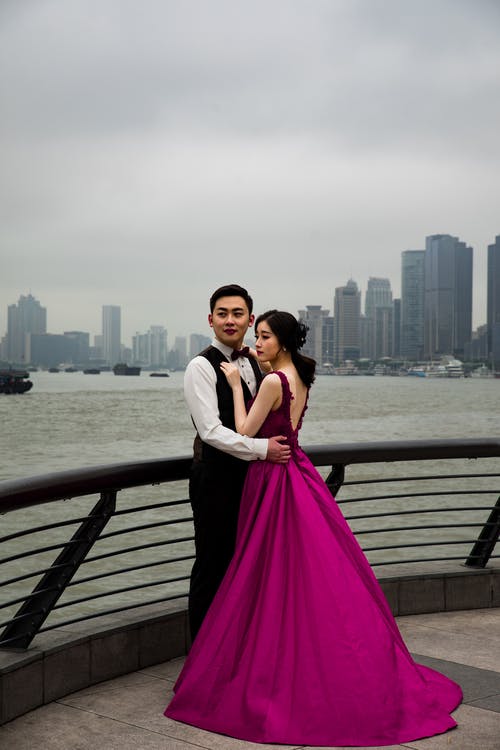 Illusion gowns are making a huge statement this year. Such dresses reveal a few of your skins with a glamorous vibe and sophisticated look and beauty. Such dresses have decorated beads and lace to create an illusion. That makes the gown look super stunning for you. Hence it makes a trendy and classic style look for a prom dress.
3. Two-Pieces
This prom dress style has been trending since the past some of the years. And Two-piece prom dresses are even making a trend this year also. Cropped top with a long, flowy skirt is the feature of this dress. These features make this prom dress beauty.  You can buy them in any style, flare, fabric, and colors to rock your fashion sense. Two-pieces definitely looking beautiful trendy and very fashionable. While they loved most for being reusable with different outfits even after prom dress.
4. Glitter Gown & Sequin Gown
Glitter and sequin both are growing everywhere in the fashion world. Get them in ball gowns, mermaid cuts, and much more looks. Look beautiful stunning in such statement metallic Sparkle and glitter dress.
5.  High-Low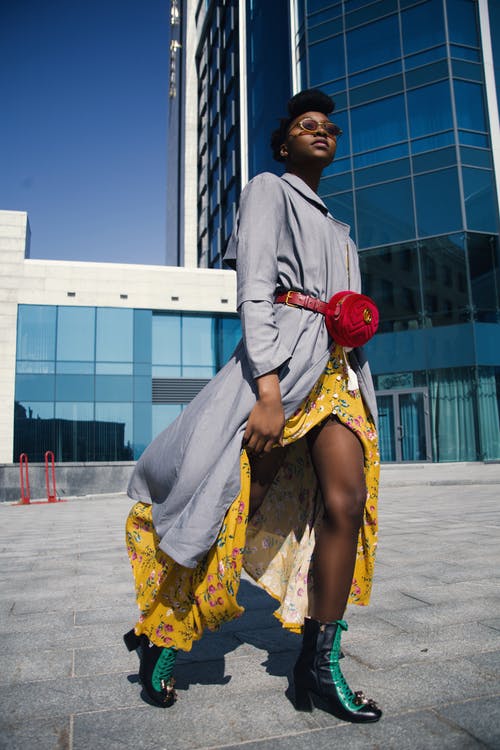 High-low gowns are trending for this year prom season. These have a shorter front hemline which fills at the back to trends. It is a perfect woman dress style for a party and formal events.  These have become popular with the new name- 'Asymmetrical'. Girls show off your legs in such Flowy Prom Dresses for an eye-catching look.
Are You Get Ready to Shop that. Makes sure to find the perfect dress for your skin tone and body type. To make your Prom night an exciting event. We have more collection also of prom trends dresses. These all prom dress trends are going of 2019.